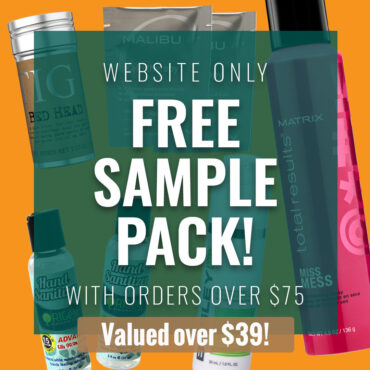 FREE! Website Sample Pack! – Thanks!
Log in
For Pricing
FREE with a purchase of $75 or more.
Includes: 
1-Total Results Miss Mess Dry Finishing Spray 4.9oz
1-Bosley Follicle Energizer 1oz
2-Malibu Scalp Therapy Package ( 1.57oz packetl)
1-TIGI Bed Head Hair Stick 2.57oz
2-Origem Hand Sanitizer 2oz 
Do not add this item to your cart. It will be automatically added at checkout.
Thank you for your order!